Notice: This website uses javascript. If you are using a script blocking functionality in your browser you will be unable to use many of the tools on this site. Please whitelist lummi-nsn.gov if you wish to avail yourself of the full functionality of this site. For mapping-related functionality, you may also need to whitelist google.com




COVID-19 Quarantine and Isolation Guidelines
---
CLICK HERE to go back to the homepage
---
---
---
If you test positive for COVID-19: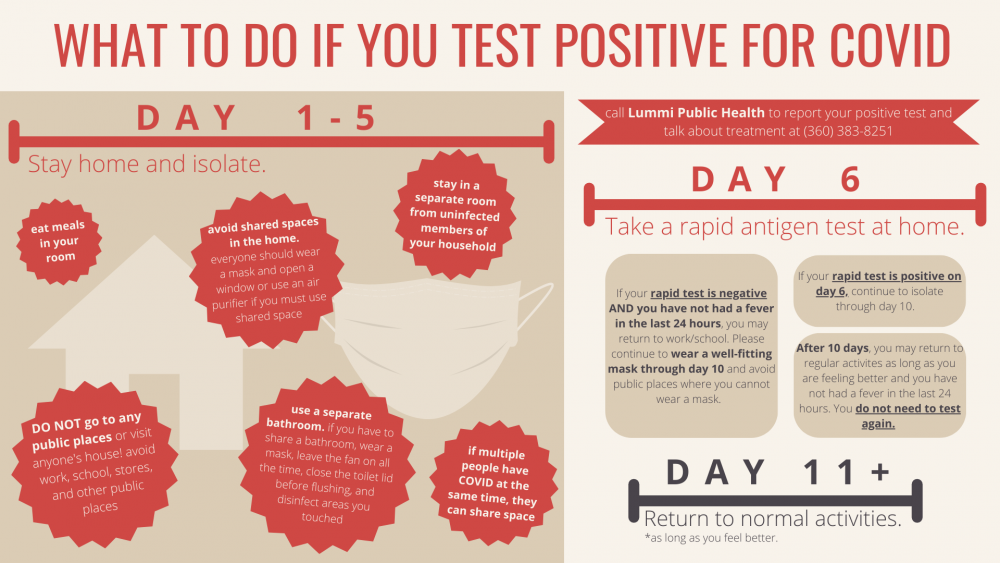 Updated COVID Isolation Policy (effective August 1, 2022): People diagnosed with COVID may end their isolation period 5 days after onset of symptoms or positive test (whichever was earlier) if a home COVID antigen test is negative AND they have not had a fever for over 24 hours.
---
If you test positive and have underlying medical problems, are 65 or older, or are unvaccinated against COVID-19, call the clinic right away so that you can be evaluated for COVID-19 treatment.
After hours, you can call the provider on call (360-715-2447) or you can use a FREE service from the Washington State Department of Health. Click here to set up a telemedicine appointment with one of their providers. This is available to anyone in the state.
---
If you have a weakened immune system or if you have to be hospitalized for COVID-19, you may need to remain isolated longer.
---
Care Connect is available to provide food, housing, and financial resources for people who recently tested positive for COVID. To learn more, call the WA State COVID Information Hotline at 1-800-525-0127 and press #. Hours are 6 AM to 10 PM (Monday) and 6 AM to 6 PM (Tuesday-Sunday and observed state holidays).
---
If you feel sick: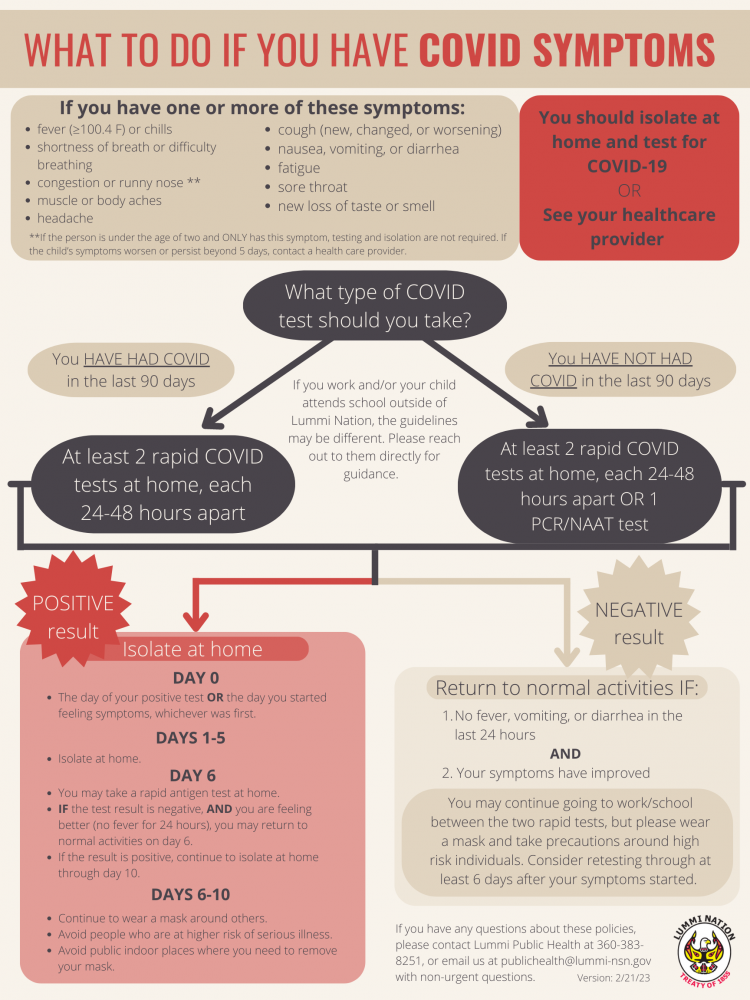 ---
If you have been exposed: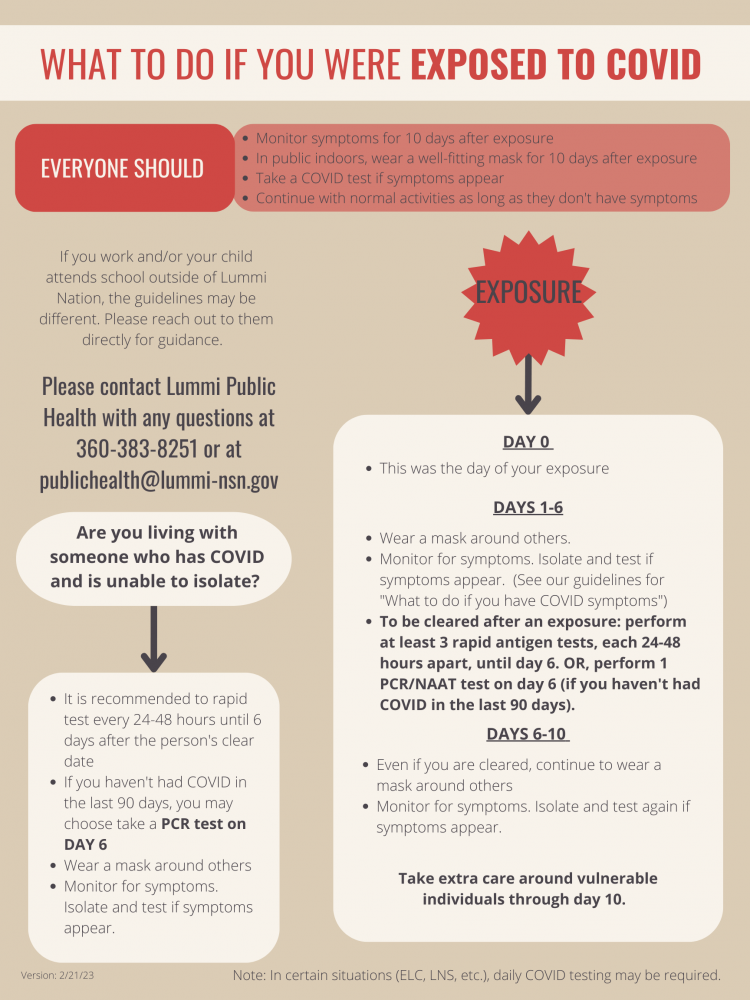 ---
Downloadable Guidelines
What to do if you have symptoms
1.9MB
(2023) Lummi Public Health
What to do if you were exposed
1.5MB
(2023) Lummi Public Health
---
Working together to Preserve, Promote and Protect our Sche Lang en
---