Notice: This website uses javascript. If you are using a script blocking functionality in your browser you will be unable to use many of the tools on this site. Please whitelist lummi-nsn.gov if you wish to avail yourself of the full functionality of this site. For mapping-related functionality, you may also need to whitelist google.com




COVID-19 Symptoms and Exposure
---
CLICK HERE to go back to the homepage
---
CLICK HERE for a video on Updated Testing Guidance
---
For up-to-date information about testing and vaccines please visit our new website. Public Health | Lummi Nation | Lummi Tribal Health Center (lummihealth.gov)
---
---
If you test positive and have underlying medical problems, are 65 or older, or are unvaccinated against COVID-19, call the clinic right away so that you can be evaluated for COVID-19 treatment.
After hours, you can call the provider on call (360-715-2447) or you can use a FREE service from the Washington State Department of Health. Click here to set up a telemedicine appointment with one of their providers. This is available to anyone in the state.
---
If you have a weakened immune system or if you have to be hospitalized for COVID-19, you may need to remain isolated longer.
---
Care Connect is available to provide food, housing, and financial resources for people who recently tested positive for COVID. To learn more, call the WA State COVID Information Hotline at 1-800-525-0127 and press #. Hours are 6 AM to 10 PM (Monday) and 6 AM to 6 PM (Tuesday-Sunday and observed state holidays).
---
---
COVID-19 Testing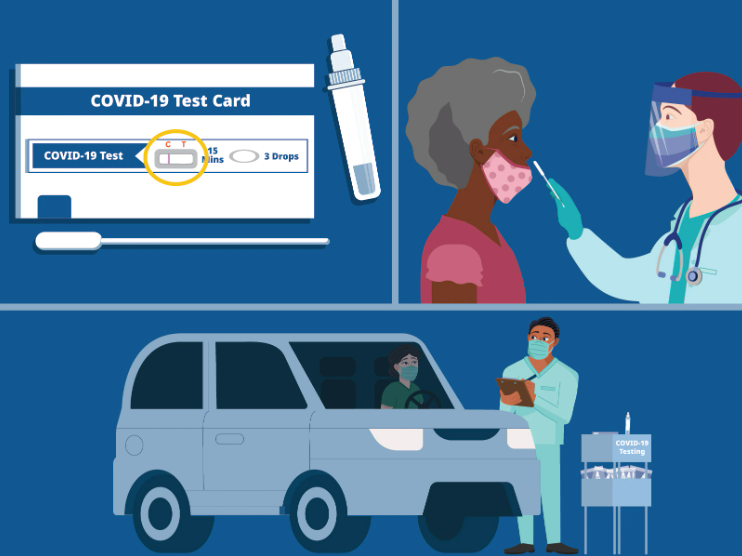 At Lummi Public Health we're noticing that it can sometimes take several days before an at home rapid COVID test is positive for people who are infected with the current type of COVID variant. If you are feeling sick with symptoms of COVID but have a negative test at home, please continue isolating and take another rapid test every 24 hours until you start feeling better. If your symptoms are getting worse or you still aren't feeling better after 2 days, contact your doctor to get evaluated for other illnesses. This link has more information about "false negative" rapid COVID tests.
---
Working together to Preserve, Promote and Protect our Sche Lang en
---