For COVID testing, mask, and vaccine information, click here ***link***
---
COVID Quarantine Information and Policies

---
The guidelines below are specific to Lummi Nation, including LIBC, sports, school, events, and other activities. Your child's daycare/school or your employer outside of Lummi Nation may have different quarantine guidelines, and you are encouraged to contact them to ask for guidance.

---
Lummi Nation COVID Risk Level 5/20-5/26
---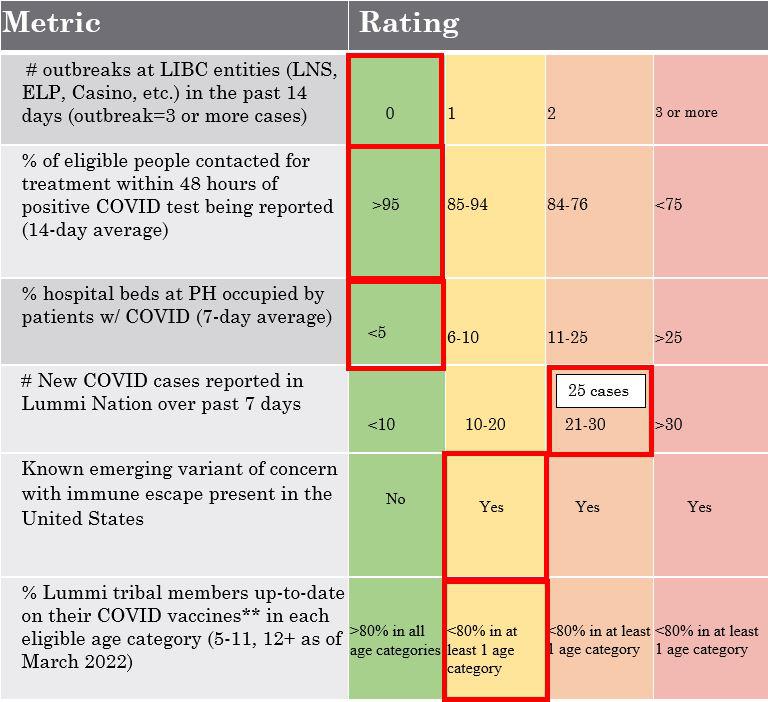 ---
---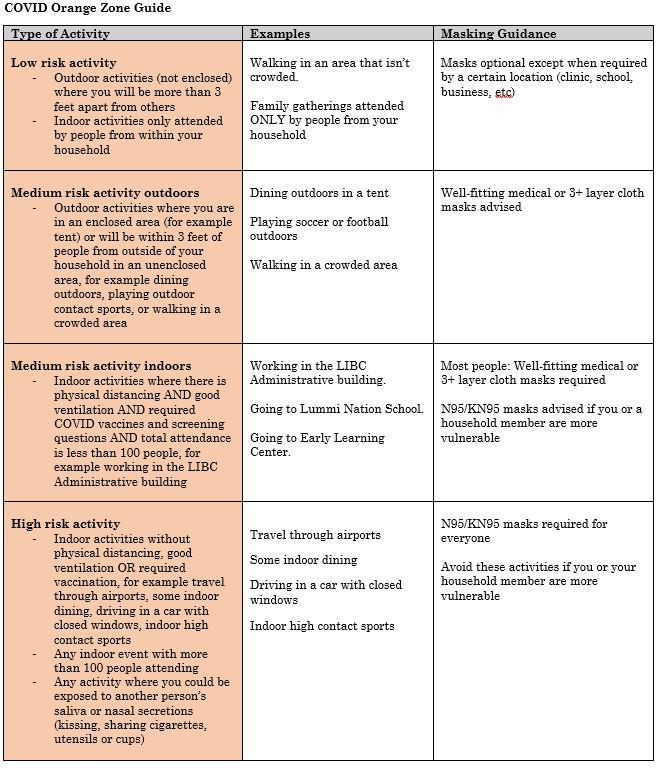 What to do if you have symptoms of COVID, test positive or are exposed to COVID:
---
Symptoms of COVID include the following: Stuffy or runny nose, Cough, Fever, Body aches, Chills, Sore throat, Headache, Diarrhea, Nausea/vomiting, Tiredness, Difficulty Breathing, Chest pain/pressure, Confusion. Some people with COVID have only one symptom, some people don't have any symptoms, and some people have several symptoms. In all cases, getting tested is important because 1) you might need treatment and 2) you can pass the virus onto others.
---
---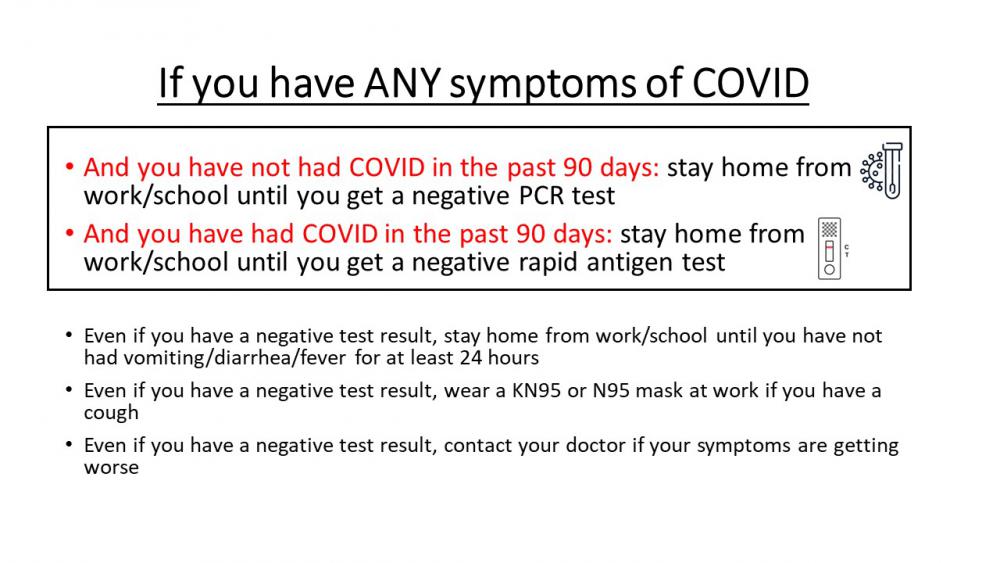 If you test positive and have underlying medical problems, are 65 or older, or are unvaccinated against COVID, call the clinic right away so that you can be evaluated for treatments for COVID (both pill and IV).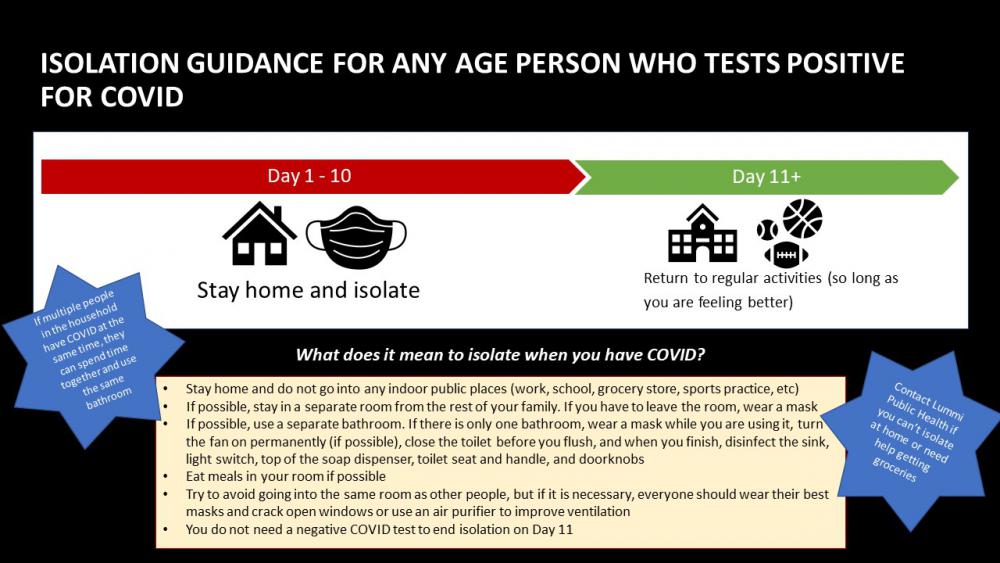 If you tested positive for COVID and completed the recommended isolation/quarantine period (10 days for most people or 20 days if your immune system is suppressed or you had to be hospitalized due to COVID), you do not typically need a negative test to end isolation/quarantine. COVID PCR tests can be positive for over 90 days after your infection.

---
---
Quarantine guidelines after you are exposed to someone with COVID…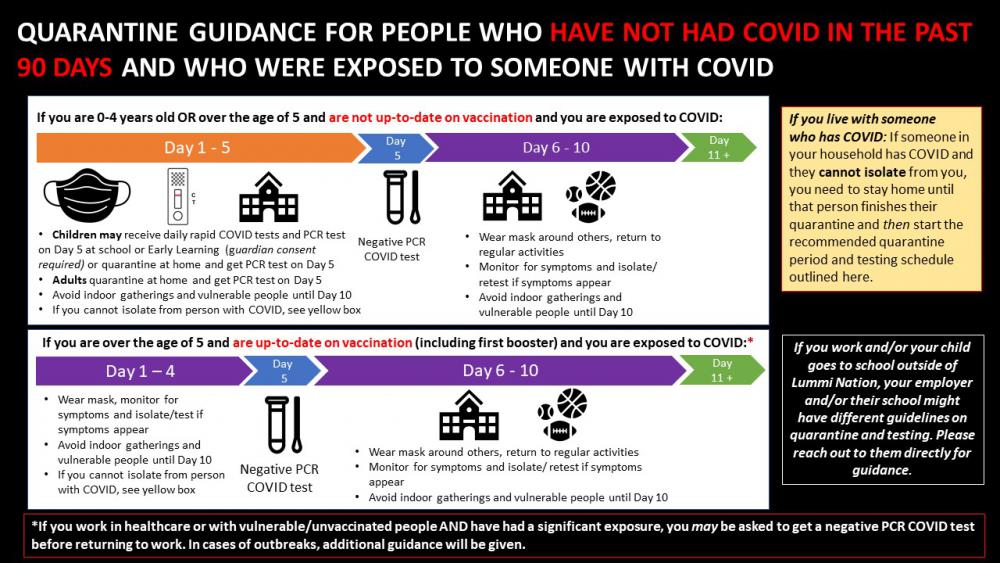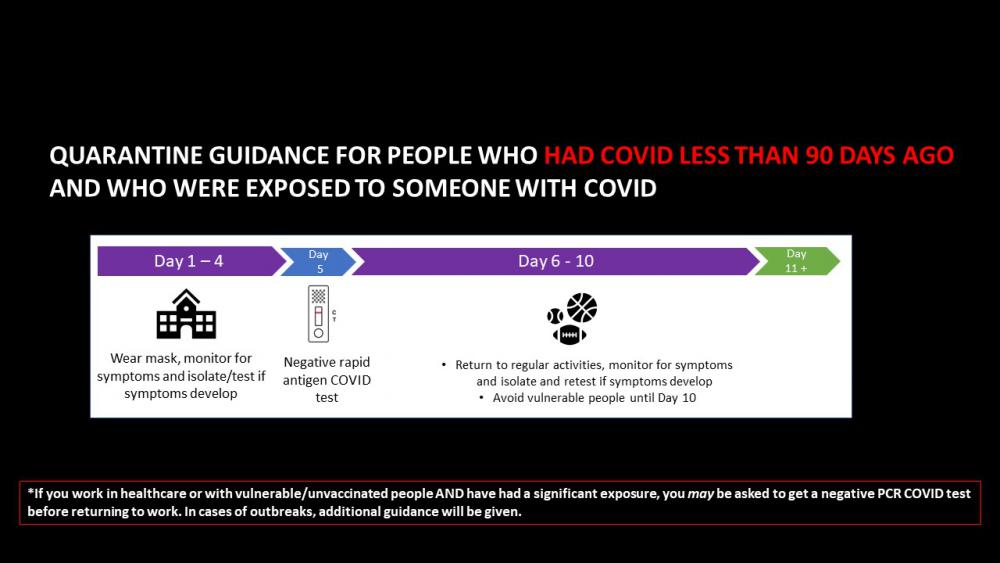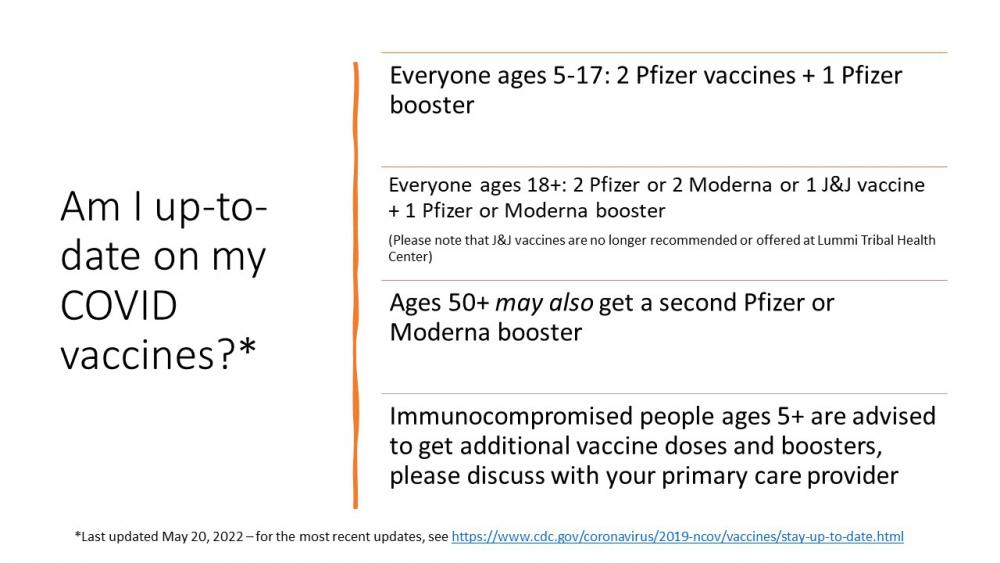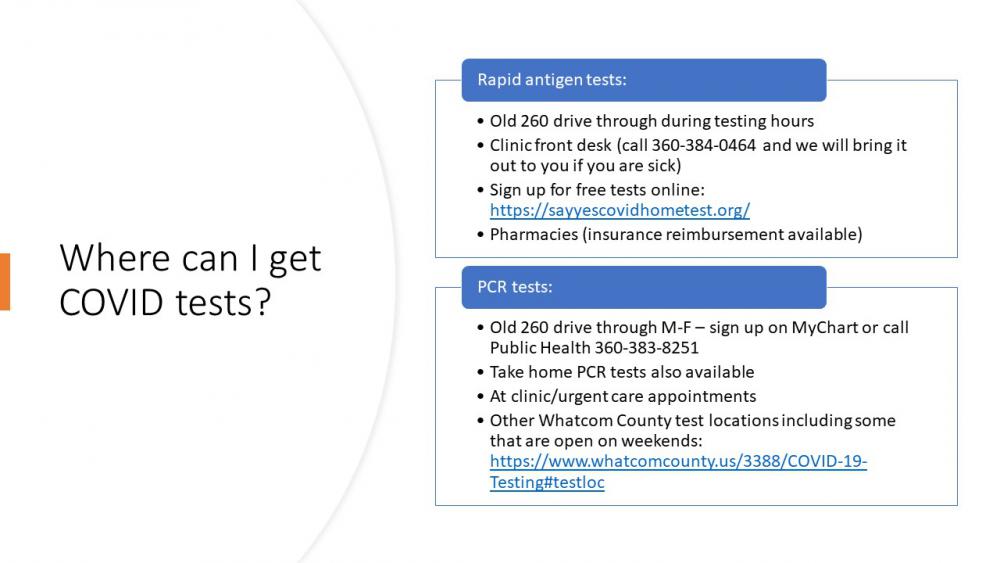 ---
Current LIBC Learning to Live with COVID Policy (updated 4/26/22)

Learning to Live with COVID April 2022
389KB
(2022) LTHC/LIBC
Questions?
For questions about COVID or other public health topics or to report a positive COVID test at home, contact Lummi Public Health at 360-383-8251 - M-F 8am-5pm excluding holidays OR email publichealth@lummi-nsn.gov.

For urgent medical questions or to report a positive COVID test at home after hours, contact Lummi Tribal Health Center On-Call Physician at 360-715-2447
For emergencies, call 911

---
LIBC Emergency Numbers CLICK HERE
---
COVID Policies and Recommendations

April 2022 Quarantine Guidelines
444.3KB
(2022) LTHC
LIBC COVID Masking Framework March 2022
484.9KB
(2022) LTHC
LIBC COVID Policy Workplace Addendum
214.7KB
(2021) LTHC
LIBC COVID Protocol for Funeral and Support Services
256.3KB
(2022) Funeral Support Services - LTHC - LIBC
---
---
Additional Resources
US Gov't COVID Site ***Link***
Centers for Disease Control and Prevention ***Link***
Washington State Department of Health ***Link***
Whatcom County Health Department ***Link***