Notice: This website uses javascript. If you are using a script blocking functionality in your browser you will be unable to use many of the tools on this site. Please whitelist lummi-nsn.gov if you wish to avail yourself of the full functionality of this site. For mapping-related functionality, you may also need to whitelist google.com




Lummi Counseling Services
Phone: (360) 312-2420 Fax: (360) 384-2349
2616 Kwina Rd. Bellingham WA, 98226
---
Vision: The vision of the Lummi Counseling Services is to grow healthy families through goal oriented recovery to enhance their long-term recovery that enables healthy functioning within the community.
---
Mission: The mission of the Lummi Counseling Services Program is to provide hope and healing through education and treatment to Lummi families and individuals in the area of substance use disorder within a comprehensive certified outpatient program.
---
Cultural Connection at the Heart of Healing
---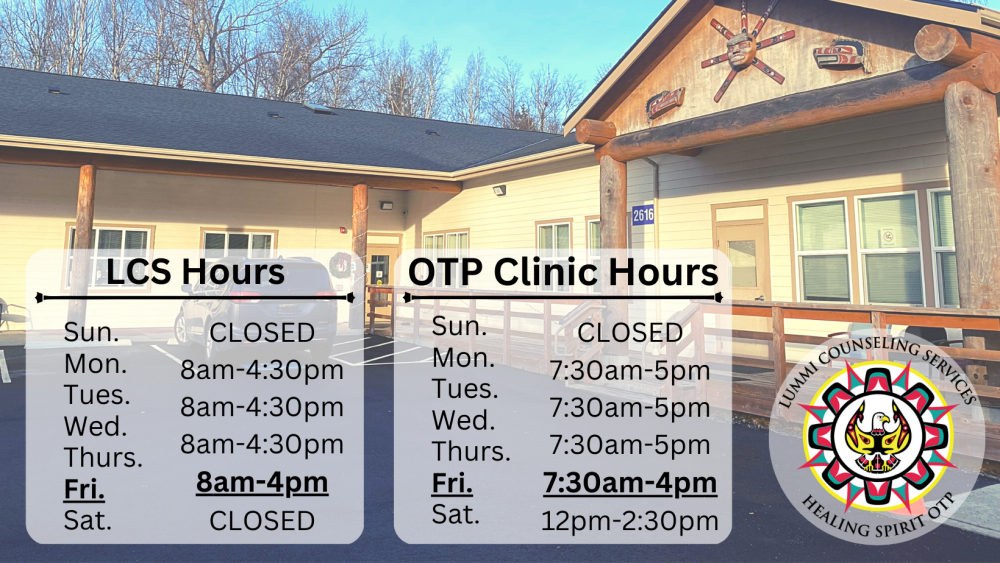 ---
Rosalie Scott, Director
Deanna Point, Interim Director
Josie Jones, Assistant Director
---
Diane Adams, Admissions Clerk (360) 312-2420
Nickolasa Revey, Intake Specialist (360) 312-2427
---
Certified Outpatient Treatment Services for Substance Use Disorder
Certified and Licensed by:
Lummi Indian Business Council
Washington State Chemical Dependency Division
LCS staff are certified & licensed by the Department of Health
---
The Journey Starts Here:
Outpatient Treatment Services for Individual, Group, Family, & Youth
IOP
Relapse Prevention
Aftercare
Youth IOP
OTP- Opioid Treatment Program
MAT- Medication Assisted Treatment
New Beginnings- Pregnant Parenting Women (PPW)
Cultural Arts Therapy Room
New Life Center- Stabilization & Recovery Services
---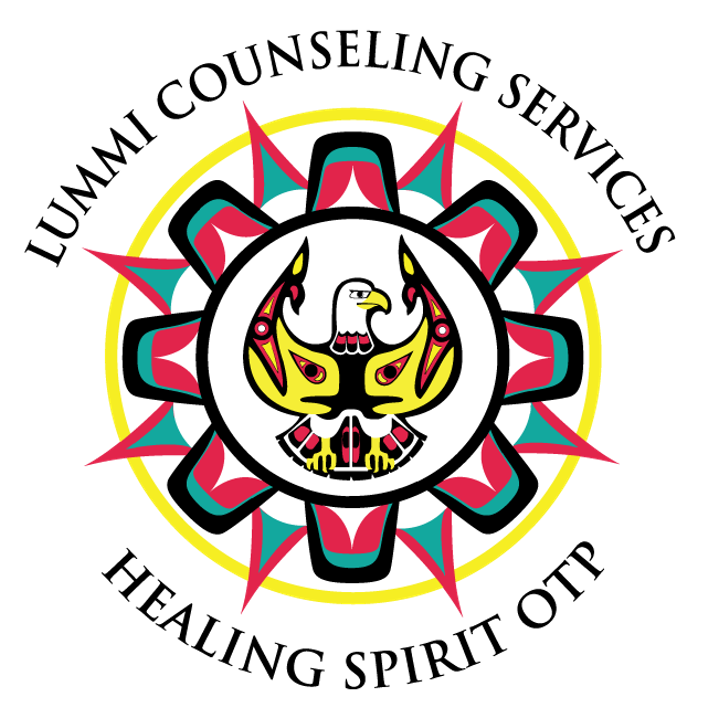 ---
Links:
Healing Spirit OTP
Lummi Counseling Services- Counselors
Lummi Counseling Services- Recovery Coaches
New Life Center
Prevention/Youth Services
---
Available Documents
There are 2 documents currently available in the Lummi Counseling Services portion of the website.