Commercial Clam Fishery
2020 Clam Fishing Updates

10/29/2020
Attention clam diggers: Get ready to dig!
The commercial Manila clam fishery will be opening soon, and it's time to find your rakes and waders. The dates and times of openings will be shared soon.
Fishing Validation:

Anyone with a valid fish ID will be able to participate in the first opener (no clam sticker necessary). All other openers will require a clam sticker and valid fish ID. Fish IDs with the 2019-2020 and 2020-2021 validation sticker and currently valid. If you already have a clam sticker with your 2019-2020 validation you are all ready to go! If you need to get a fish ID or clam sticker they can be purchased at LIBC.
COVID-19 Safety:

There will be added safety measures in place to reduce the spread of COVID-19 and to keep people safe. COVID-19 cases are on the rise and safety is a top priority of LIBC & LNR. Please review and follow the COVID-19 safety guidelines.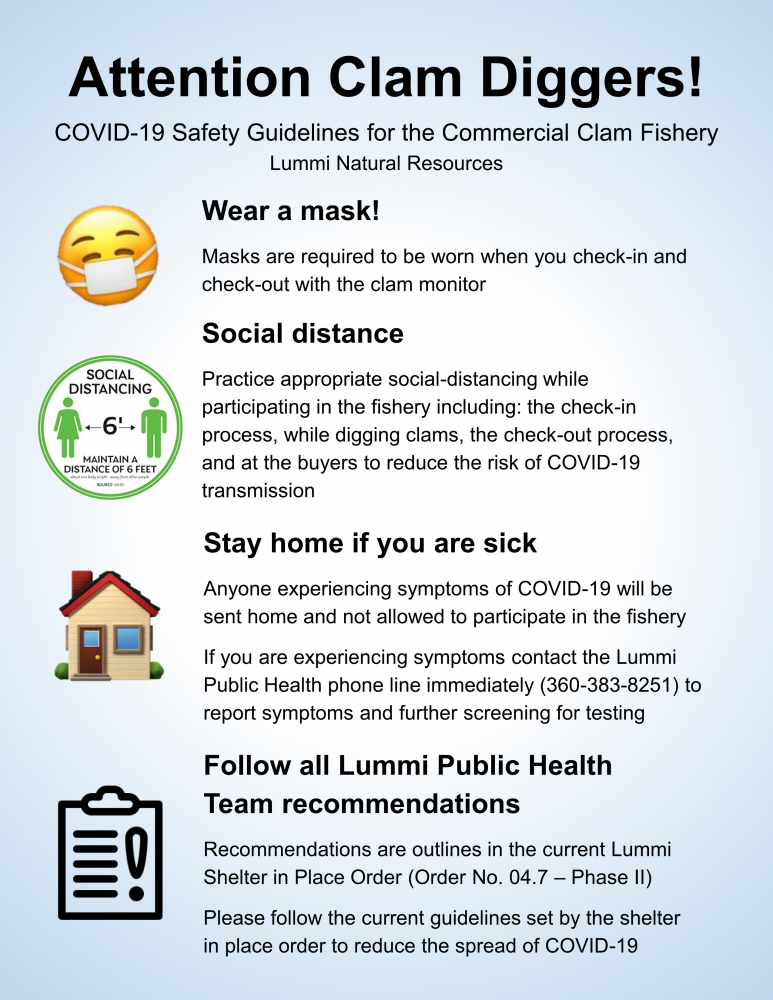 Clam Fishery COVID Flier
262.4KB
(2020) Megan H
Working together to Preserve, Promote and Protect our Sche Lang en