Notice: This website uses javascript. If you are using a script blocking functionality in your browser you will be unable to use many of the tools on this site. Please whitelist lummi-nsn.gov if you wish to avail yourself of the full functionality of this site. For mapping-related functionality, you may also need to whitelist google.com




Lhaq'temish Foundation Staff
Lhaq'temish Foundation Mission
The Lhaq'Temish Foundation, Formally known as Lummi Nation Service Organization is a tribally chartered, 501(C)3 Non-Profit, since 1997. Our mission: 'Nilh Xwenang Tse Schelangen Este Nexw Xwlemi' (this is our way of life in Lummi) - a healthy, giving, and prosperous community to strengthen our people through cultural, social, and economic abundance.
---
Lhaq'temish Foundation Staff
---
Candice Wilson, Executive Director
---
---
Hannah Jantz, Office Manager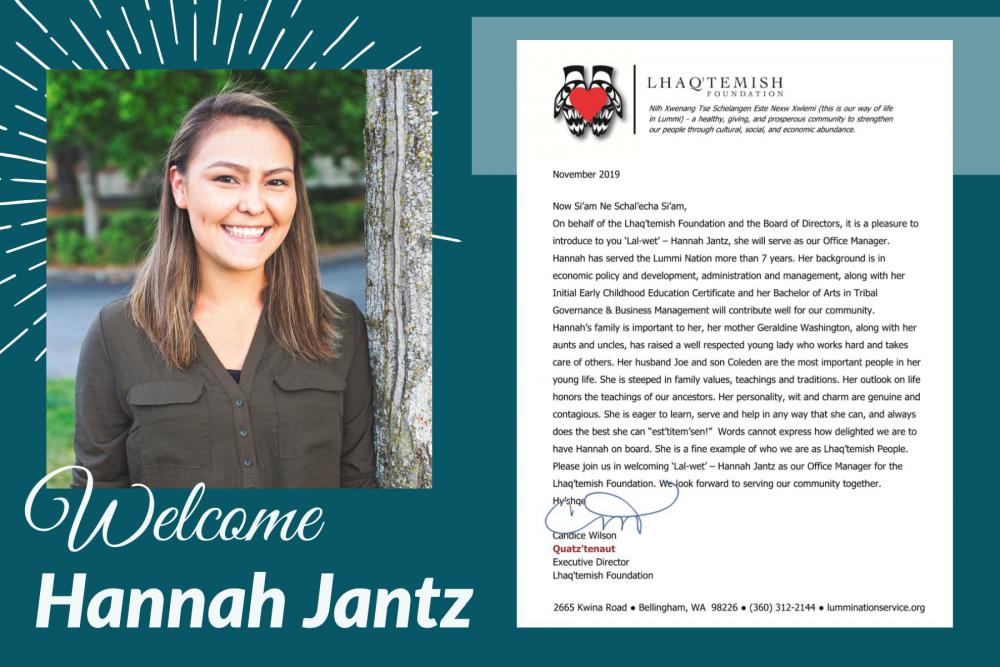 Available Documents
There are no documents currently available in the Lhaq'temish Foundation Staff portion of the website.